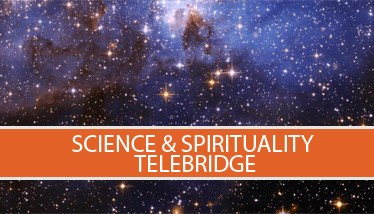 This telebridge explores the common context for the dialogue of science and spirit, and the meaning they bring to the truth of infinite possibility. We will explore the magical, mystical, alchemical nature of science and spirit together and the inspiration created in their union. We bring this exploration to its practical relevance to the many fields of our everyday lives. Touching on the many fields of science and the many worlds of spirit.
We create a context for understanding simply and elegantly the concepts and mysteries, why they might be important and relevant to each of us. In dialogue about the uncertainty principle we look at the benefit of celebrating the mystery of science and spirit.
In a fun and simple way we will follow the trail from Subatomic to Atomic to molecular to cellular to human bodies to planetary bodies to galaxies to Cosmos to Kosmos and Beyond . . .
Pre-requisite: Level I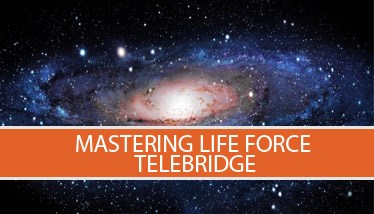 This six week telecourse looks at time, money and passion. The three forms of life energy reveal alone, and through their interplay in our daily lives, all that we are that is harmonious and all that is seeking that balance. We will explore their relationship to each other and all aspects of our inner & outer lives.
What previous participants have said:
"I learned how to transform negative feelings into energy for healthy motivation." - K.D.J
"I realized money is just solidified life force and there is no shortage of life force in the world!" - M.H.
" ... Time can move as easily backwards as it does forward." - M.H.
" I discovered a great power in bringing clear intention to love." - K.S.
Pre-requisite: Level I Foundation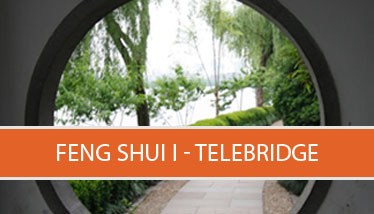 Feng Shui, the art of divine placement and timing was originally practiced as a "Field Art"; which meant one was able to consciously alter one's environment to affect personal change on the Field first, which then altered the physical level. Feng Shui facilitates all areas of your life to be in divine placement and alignment, in relationship to your True Self, your Life Mission, and others. Being in proper timing and placement affects all areas of our life 30%! This includes our career, health, finances, relationships, children, how we learn and feel supported, and much more. Our lives require that we claim our true place now more than ever.
This telebridge will follow the in-prson Feng Shui course, giving us an opportunity to apply these timing and placement corrections on a Field level in daily life. You will also be able to make physical corrections, work within the ceremonies and elemental fields of Divine Placement. With Daniel's weekly guidance and the benefit of the experiences shared from the group, as a Feng Shui practitioner you will go deeply into each of the 8 guas, harmonizing with one's self, environment and dreams.
Pre-requisite: Level II / Feng Shui I
Together let's continue to follow the thread… explore tracking, trailing, weaving and spiritual-detective following of clues, along aligning energy patterns of Spirit's calling our inner & outer Life Mission. Join in exploring the movement of life-force specifically through the Feng Shui Bagua map of our inner world, through to the co-creation of our outer world. We will investigate the alchemical possibility of transforming the Myth of Scarcity to the Myth of Abundance for all forms of life-force and life mission. We have an opportunity to open through the elegant framework of yin-yong, five elements and guas of Feng Shui.