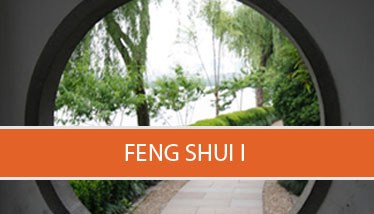 Applied Feng Shui I: Reading the Book of Life
Feng Shui, the art of divine placement and timing, was originally practiced as a "Field Art"; which meant one was able to consciously alter one's environment to affect personal change on the Field first, which then altered the physical level. Feng Shui facilitates all areas of your life to be in divine placement and alignment, in relationship to your True Self, your Life Mission, and others.
Being in proper timing and placement affects all areas of our life! This includes our career, health, finances, relationships, children, how we learn and feel supported, and much more. From the Feng Shui practitioner, to anyone recognizing the power of harmonizing with one's self, environment and dreams, this course becomes a powerful key for our relationship between the seen and unseen.
Prerequisite: Level II
Feng Shui II - the Divine Placement Within
To recognize that which we long to meet in another person, situation and in ourselves is our soul's longing and reason. As we move through our lives, we are constantly shifting our inner relationship to everyone and everything. This movement offers certain doorways and opportunities, if one recognizes the qualities needed to create and deepen Harmony.
Through the attunement and unfolding of the Divine qualities within us, through deep archetypal work in our light and will-bodies and through integration, we will work with inner divine placement in all areas of our lives. Changing our inner placement is aligning our inner Life Mission. This offering is a deeply transformational, mystical and practical process, bringing to light awareness of what we are both seeking and receiving in our lives, and refining the inner who, what and why of Being.
Pre-requisite: Level II.